Midwest Experience, a local 501c3 nonprofit, is hosting a fundraiser banquet on August 25, 2018 at 6pm in Blue Springs, MO. The event will feature raffles, live and silent auctions, games and more! A CZ over and under 12 gauge, a Ruger American Rifle with scope in .308 caliber, and Sig Sauer P365 9mm, will be among several guns raffled off during the event.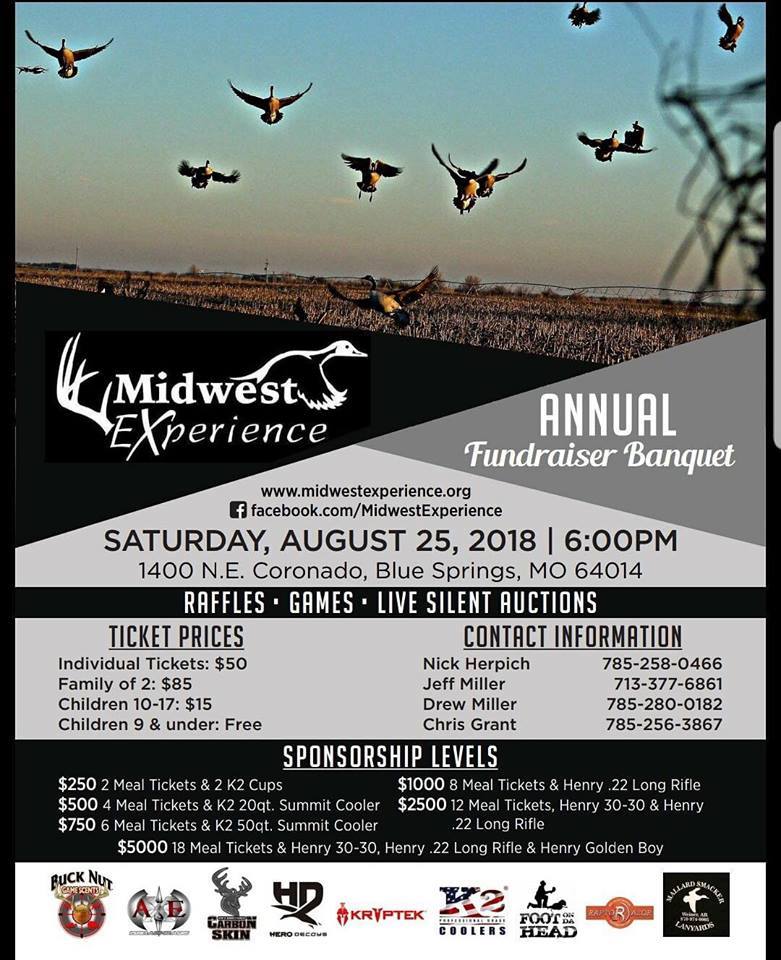 Who does the Midwest Experience organization benefit?
Midwest Experience provides outdoor adventure opportunities to all of the following AND their families: current members and veterans of the Armed Forces, Gold Star Families, First Responders, and children who are less fortunate and/or disabled.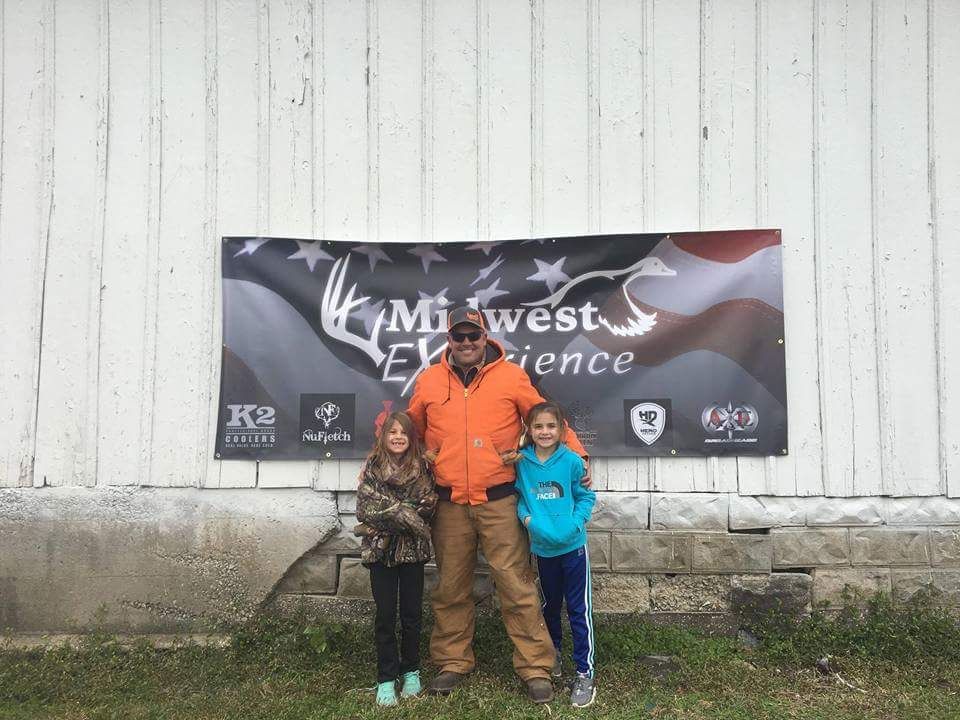 How can you sign up or support Midwest Experience?
Visit Midwest Experience online at their website https://midwestexperience.org/ or reach out to one of the organizers listed in the top photo. Phone numbers are listed for each contact.
"Whether you are an outfitter, retailer, guide, landowner, donor, or just a patriotic American who believes in giving back to those who lay it on the line every day, THANK YOU. Our goals can only be accomplished through your generosity."